Meet Our Team
Netty Íñiguez – Treatment Plan Coordinator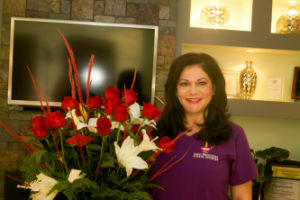 Netty is Dr. Isaías wife and partner. Between the two of them they began their business over 30 years ago in 1983, in Los Algodones. When they first started they had no additional staff and Netty was Dr. Isaias' manager, dental assistant, and janitor. Today, Netty's face is still the first one you'll usually see when you walk in the front door. She is the business head of the office, supervises the dental staff, is in charge of sales, scheduling and ensuring optimal customer service is always performed.
Enrique Íñiguez – Logistics Manager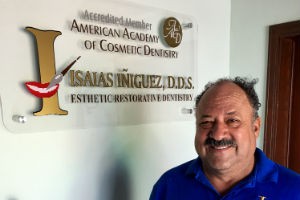 Dr. Íñiguez's younger brother Enrique, originally studied as an Agriculture Engineer, is the logistics manager at the office. He makes sure everything runs efficiently and smoothly. Affectionally known as "Henry" to the patients, Enrique dabbles in everything from making sure utilities are taken care of, to electrician, plumber whatever needs to be done, he makes it happen. He is the resident Mr. Fix and Superman. Best of all you'll always see him doing everything with a smile on his face.
Karla C. Lopez – Dental Assistant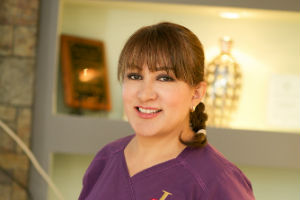 Karla has worked at Dr. Íñiguez's office for 26 years. Her hobbies include exercising, walking, watching baseball games, and shopping.
Maria Francisca Gomez – Dental Assistant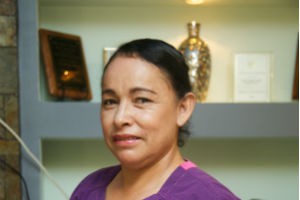 Fran has worked at Dr. Íñiguez's office for 18 years. Her hobbies include walking and taking care of her grandchildren.
Jasmin A. Espinoza – Dental Assistant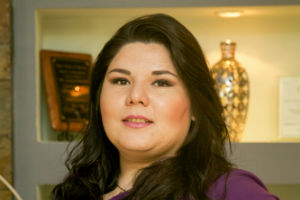 Jasmin has been part of Dr. Íñiguez's team for 2 years but has over 12 years experience. Her hobbies include watching TV, listening to music, dancing, off-roading at the sand dunes, going to baseball games, reading, and hanging out with friends.
Jorge A. Mosqueda – Dental Technician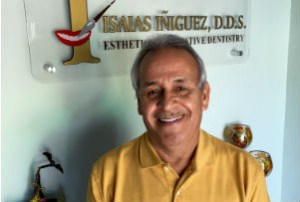 Jorge has been practicing his ceramic art for over 20 years and began his career at Dr. Íñiguez's office. His speciality is porcelain veneers. Jorge has attended various conferences and courses throughout Mexico and the United States. He is also Dr. Íñiguez's brother-in-law.