Home/Restorative Dentistry
Restorative Dentistry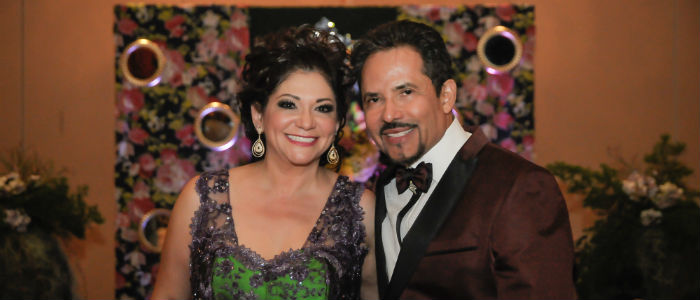 Dental imperfections such as cracks and chips can significantly impact the appearance and health of your teeth. Missing teeth and gaps may not only negatively affect your ability to eat and speak, but can also lead to more severe health problems when left untreated. Our cosmetic dentists are committed to restoring the smiles of each of their patients so that they can live happier and healthier lives. Whether you are seeking a crown to strengthen a cracked tooth or if you desire a full mouth rehabilitation to rejuvenate your teeth and gums, one of our dentists can design an oral treatment plan to meet your individual needs.
To schedule a consultation with us, and to learn how our restorative dentistry options can help you achieve the smile you deserve, please contact our office today.
High-Quality Restorations
At our practice we can provide rehabilitations that are made from quality materials, including zirconia. Zirconia offers unparalleled strength, esthetics, and bio-compatibility. Whether you are in need of a traditional or implant-supported crown, bridge, or denture, we can design, customize, and create a superior restoration that can be long-lasting and natural-looking. We partner with an experienced ceramist that has over 20 years experience. We are proud to say our practice in Mexico offers this level of exceptional dental work performed by a highly skilled team of dentists.
Dental Implants
If you have missing teeth and are seeking an alternative to traditional partial plates, dental implants can provide you with a long-lasting and aesthetically-pleasing solution. Using an artificial titanium root and upper abutment to sustain a customized zirconia crown, dental implants can offer unsurpassed strength and stability. This state-of-the-art restorative dentistry procedure can give you results that both look and feel natural, as well as a beautiful smile that lasts a lifetime.
Learn More About Dental Implants
Implant Supported Dentures
Implant supported dentures utilize the stability of dental implants to anchor your dentures into place for a more secure fit. Traditional dentures have a tendency to slip along the gumline, cause irritation, and impair the ability to eat and speak with ease. By first strategically placing a select number of dental implants, the denture can then be fastened into position. As a result, these innovative dentures eliminate the need for messy gels or adhesives. In addition, implant supported dentures are custom-designed for your mouth to provide you with improved comfort and a more natural aesthetic. Implant supported dentures may also be ideal for patients who seek an alternative to traditional dentures but who are not candidates for a full set of dental implants.
Learn More About Implant Supported Dentures
Full Mouth Rehabilitation
Full mouth rehabilitation is performed for patients who need to address a wide variety of aesthetic and structural concerns. Each treatment plan is tailored to meet the individual needs of the patient. If you suffer from a number of dental issues – including chips, cracks, stains, gaps, misaligned teeth, uneven teeth, missing teeth, or excess gum tissue – Dr. Iñiguez and his team will work with you to design the smile of your dreams. Full mouth rehabilitation may include procedures such as:
Dental Implants Porcelain Veneers Dental Crowns Dental Bridges
After your treatments are complete, you can enjoy a healthier, natural-looking, youthful smile. Many patients find that full mouth rehabilitation not only dramatically changes their appearance, but also improves their day-to-day quality of life while providing a boost of confidence.
Crowns & Bridges
Dental Crowns
Designed to top a dental implant or fit over damaged teeth like a cap, dental crowns can help restore both function and esthetics to your smile. Our dental crowns are handcrafted to match the shape and shade of your natural teeth, and the results can last for decades with the proper care. If you have a tooth that is broken, worn, decayed, or discolored, a dental crown may be the right solution for improving its appearance and health.
Learn More about Dental Crowns
Dental Bridges
A dental bridge can replace a number of adjacent missing teeth with a restoration that looks natural and feels secure. Anterior bridges are used to replace incisors or canines, while posterior bridges are used to replace molars. Depending upon your individual circumstances, Dr. Íñiguez may use one of a number of bridge types, including:
Fixed Partial Dentures: A bridge that is permanently affixed to a set of dental implants or adjacent teeth for increased stability.
Traditional Bridge: A bridge secured into place with a crown on either side of the missing tooth or teeth.
Cantilever Bridge: A bridge secured into place using only one tooth.
Resin-Bonded Bridge: A bridge bonded to the teeth with the assistance of metal wings.
During the consultation process, Dr. Íñiguez will help you choose a bridge type that can best achieve your goals.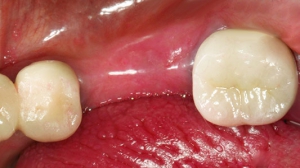 Before
After
Learn More about Dental Bridges
Inlays and Onlays
Inlays and onlays can be excellent options for individuals whose teeth have been damaged by trauma or decay. They are designed to protect compromised teeth from further decay while also providing enhanced structural stability with a discreet design. Inlays are typically placed in the hollow area between the cusps of the tooth to cover and fill the space that is left behind after a crack forms or a cavity is removed. Inlays can provide more comprehensive structural support and protection than fillings alone. Onlays are typically used in situations where the cusps and/or outer tooth surface has been compromised. They essentially "cover" the portions of the tooth that are afflicted, providing enhanced stability and preventing decay. Onlays are often used in situations where a filling is insufficient but a full dental crown is deemed unnecessary.