Home/Advanced Dental Care
Advanced Dental Care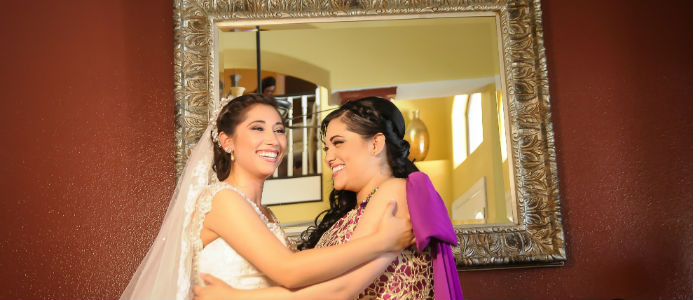 By remaining abreast of the latest developments in the field of dentistry, Dr. Isaías Íñiguez and his team can use state-of-the-art technology to protect and enhance your teeth and gums. Innovations such as laser dentistry can keep your teeth and gums healthy, while sedation dentistry techniques can help you feel comfortable, confident, and relaxed during your visit. Dr. Iñiguez is dedicated to his own continuing education so he can pass along the benefits of dentistry's newest advancements to his patients and their families.
If you would like to schedule a consultation with Dr. Íñiguez, or to learn how our advanced dental care options can help you achieve a beautiful smile, please contact us today.
Sedation Dentistry
Sedation dentistry has become a common and popular way to pre-emptively conquer dental anxiety. Conscious sedation allows our patients to overcome their fear of the dentist and feel completely at ease during preventive, restorative, or cosmetic dental treatments while still being able to communicate with Dr. Íñiguez. For patients suffering from acute fear of the dentist, general anesthesia can be safely administered by an experienced anesthesiologist so you can have your dental work completed with no memory of the procedure. Don't let fear or anxiety stand between you and a healthy, beautiful smile!
Learn More About Sedation Dentistry
Sleep Apnea Treatment
While chronic loud snoring can be bothersome to your sleeping partner, it can also be a sign of a condition called obstructive sleep apnea. Sleep apnea is caused by relaxation of the soft tissues in the back of the mouth and throat, which stops your breathing during sleep. Many sufferers often gasp or choke for breath several times throughout the night. These repeated moments of oxygen deprivation can disrupt the natural sleep cycle, cause uncomfortable physical and psychological symptoms, and increase the risk of serious health concerns. To help individuals suffering with obstructive sleep apnea, we offer the Silent Nite® sl oral device. This custom appliance holds the upper and lower jaw in proper position during sleep to facilitate optimal airflow for a good night's rest and improved quality-of-life.
Learn more about sleep apnea treatment.
Laser Dentistry
With the Picasso™ Lite diode laser, Dr. Íñiguez can perform soft-tissue and periodontal procedures with exceptional precision in a less invasive manner. From gum contouring to gingivitis treatment, laser dentistry can offer a safe and effective method of maintaining good oral health and creating a symmetrical, beautiful gumline. Our laser dentistry techniques can also aid in the dental implant recovery process.