Home/Featured Dental Cases
Featured Dental Cases
Cosmetic and restorative dentistry techniques performed by experienced, highly trained cosmetic dentists can provide a solution for nearly any dental challenge. At our practice in Los Algodones, Mexico, we offer a full range of dental services, including placement of porcelain veneers, dental implants, crowns, and much more to improve dental health and create beautiful smiles. Every customized treatment plan our dentists develop is tailored to meet the specific needs and goals each patient presents. The goal is always to achieve results that look, feel, and function much like natural teeth. We invite you to explore some of our featured dental cases to discover the affordable, high-quality work our dentists are known for.
Case 1
Veneers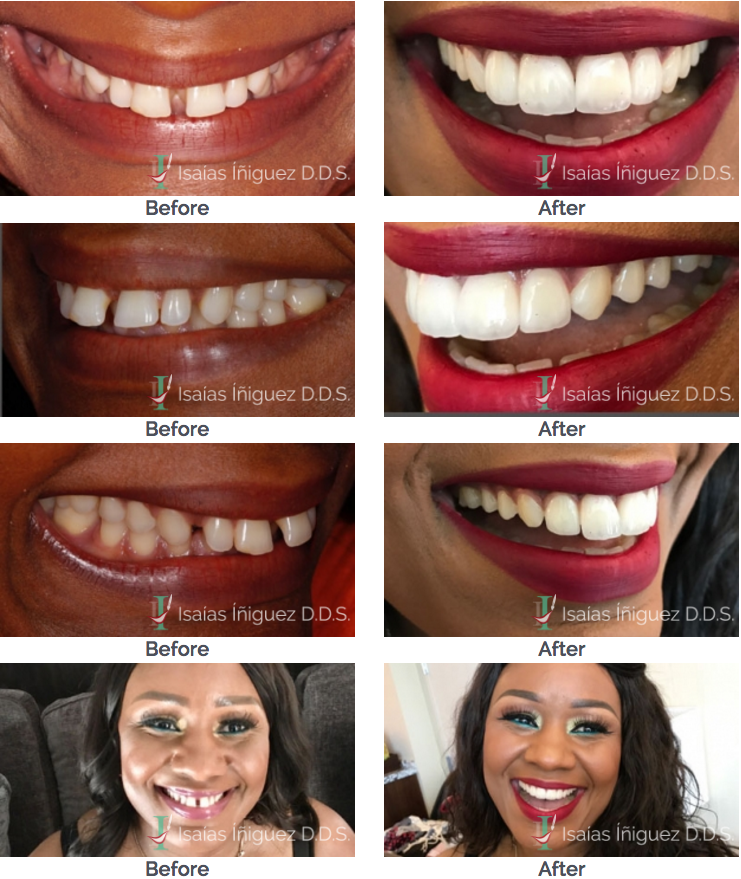 Case 2
8 Upper Veneers – Abigail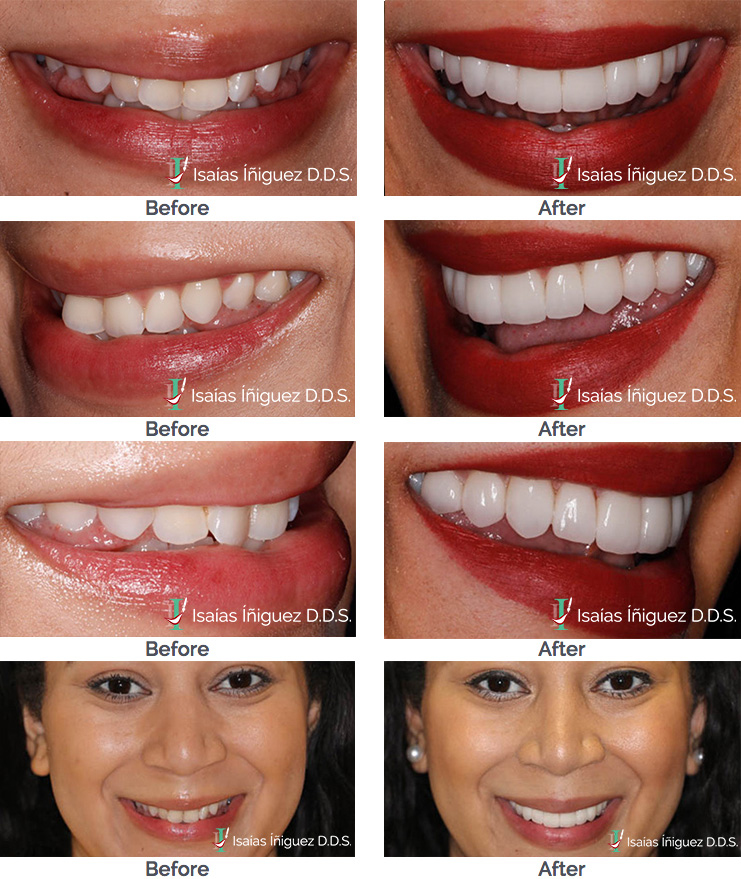 Case 3
Upper Veneers – Jim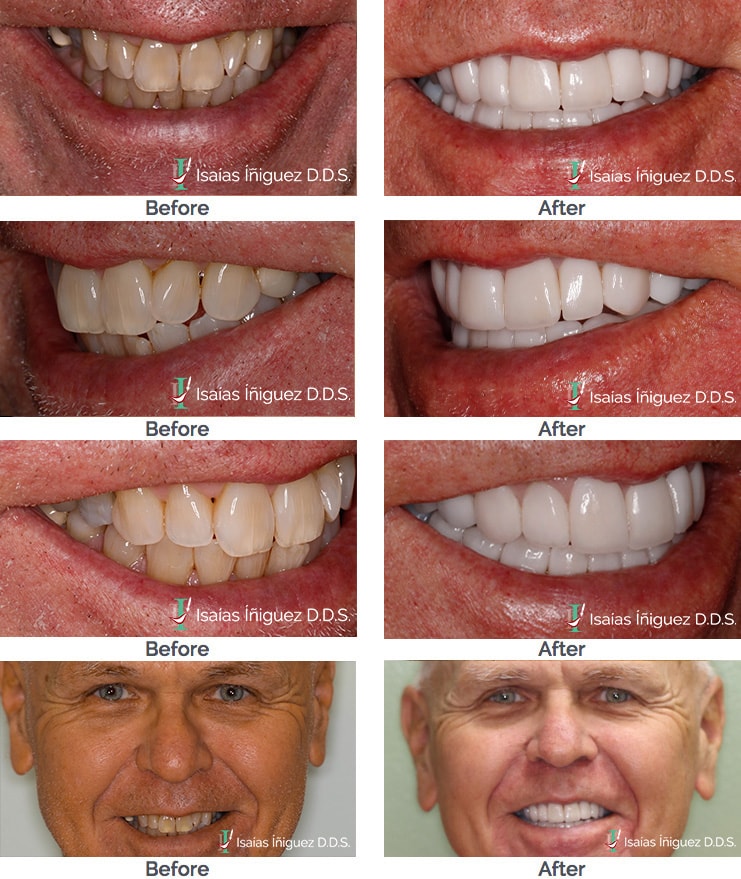 Case 4
Upper Veneers – Risa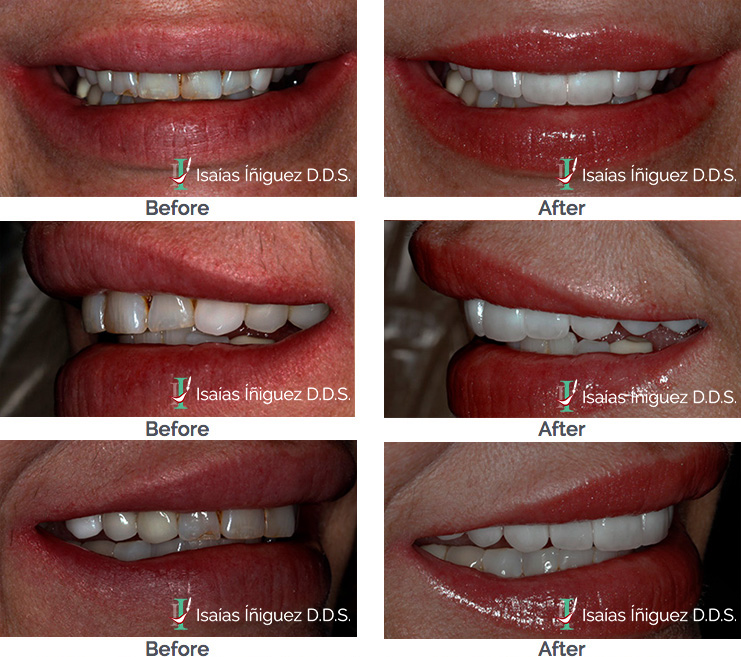 Case 5
Cosmetic restoration using crowns and veneers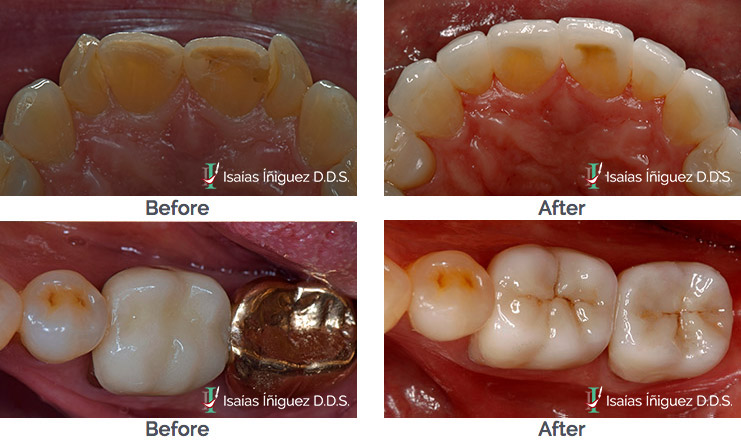 Case 6
Zirconia Crowns and Emax Veneers – Peter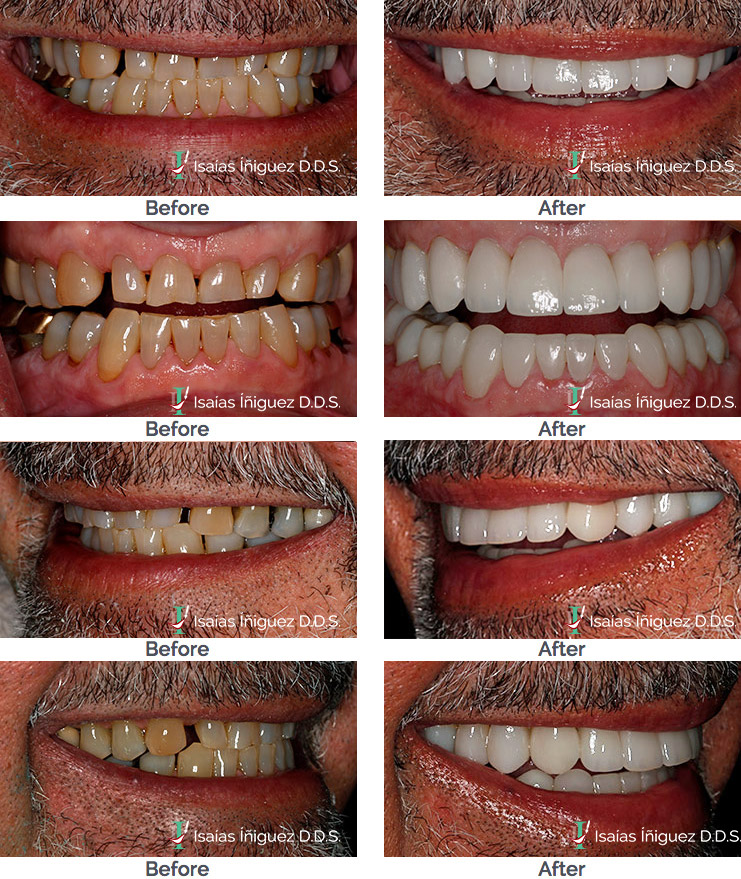 Case 7
Upper Implant Case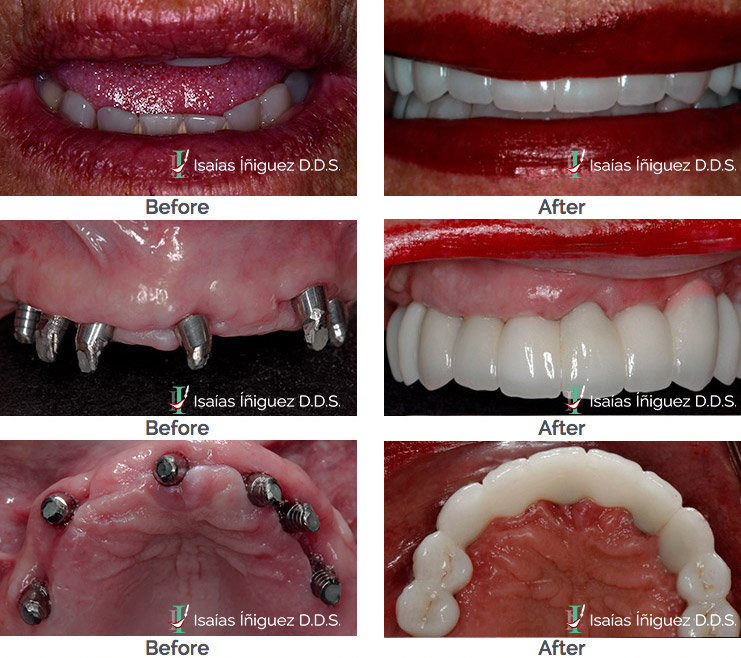 Case 8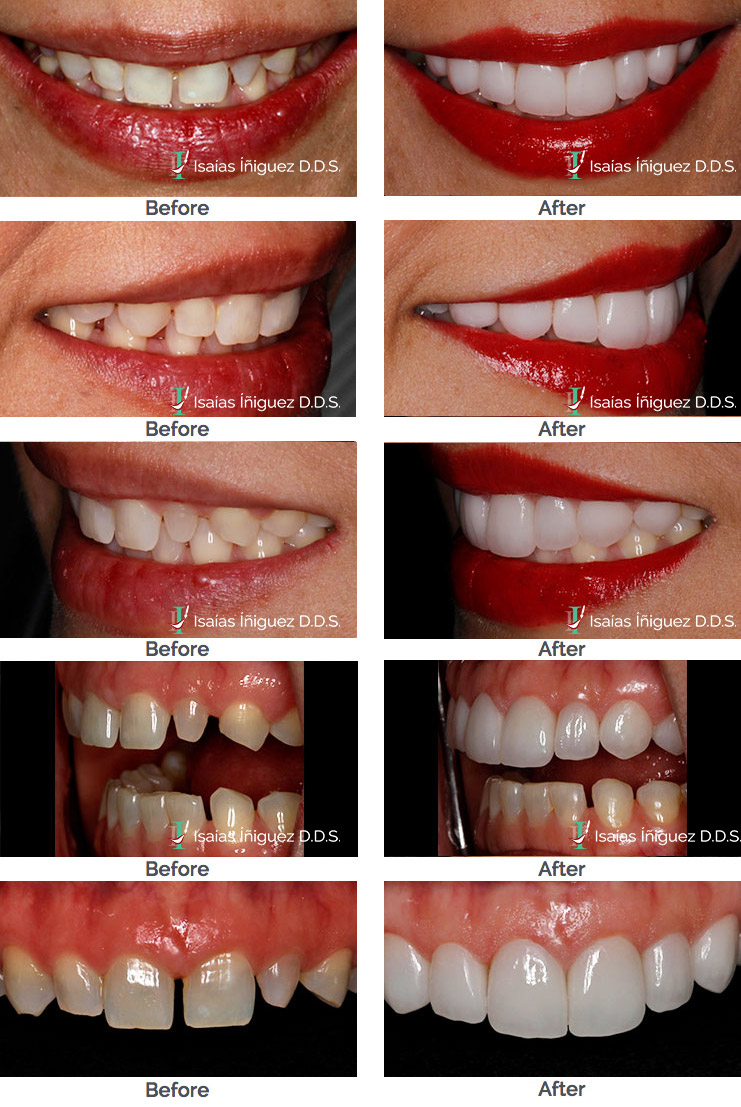 Case 9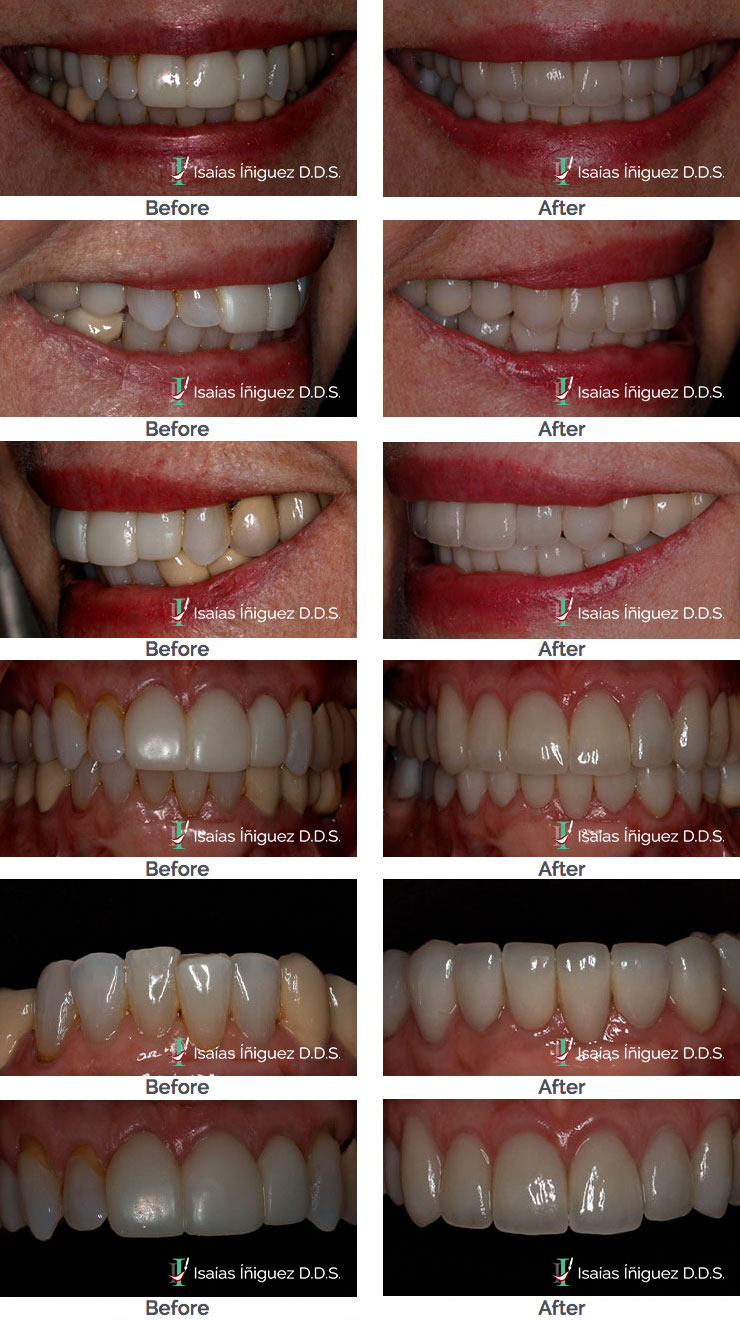 Case 10
Patient Name: Mary H.
Patient Details: Total rehabilitation, combination of Crowns, veneers. Removed all the old Porcelain Fused to Metal crowns, Mercury Amalgam and old Composite Resin fillings and replaced them with certified Zirconia crowns.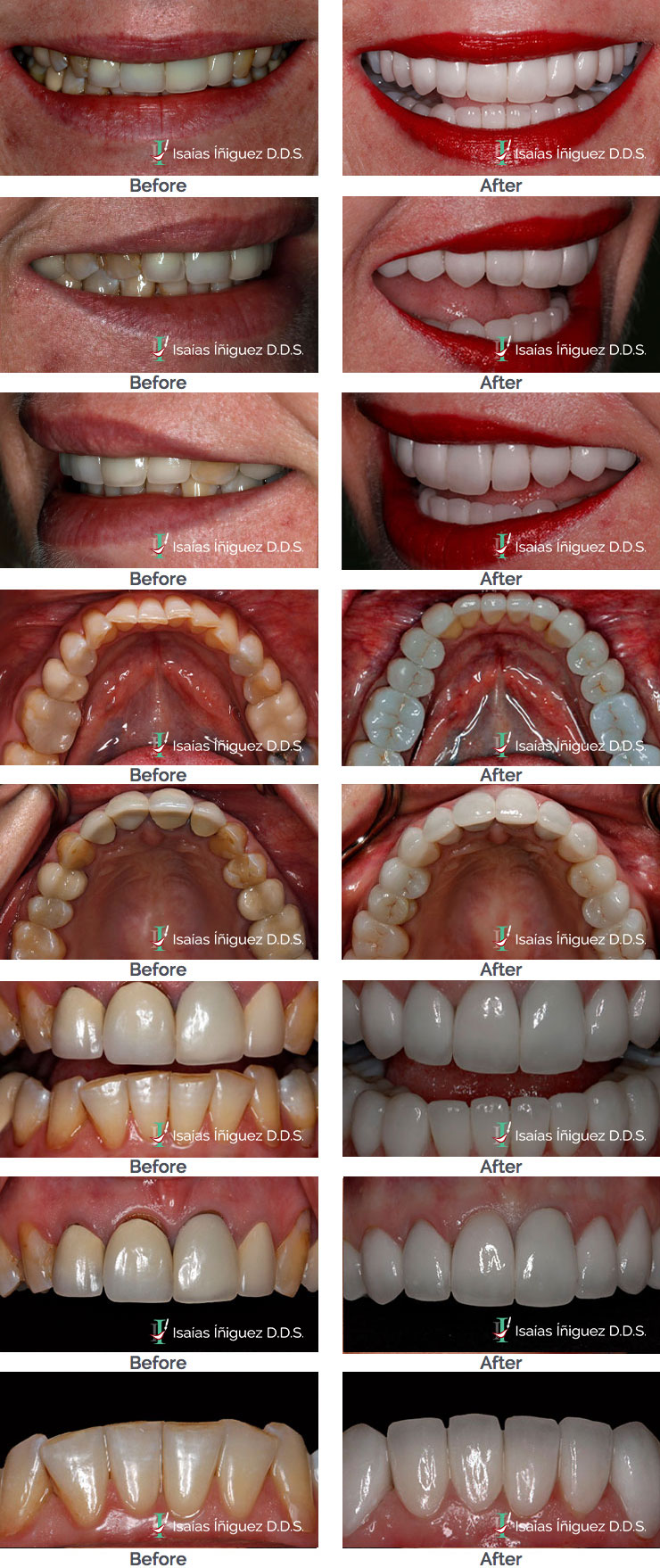 Case 11
Patient Name: Chris W.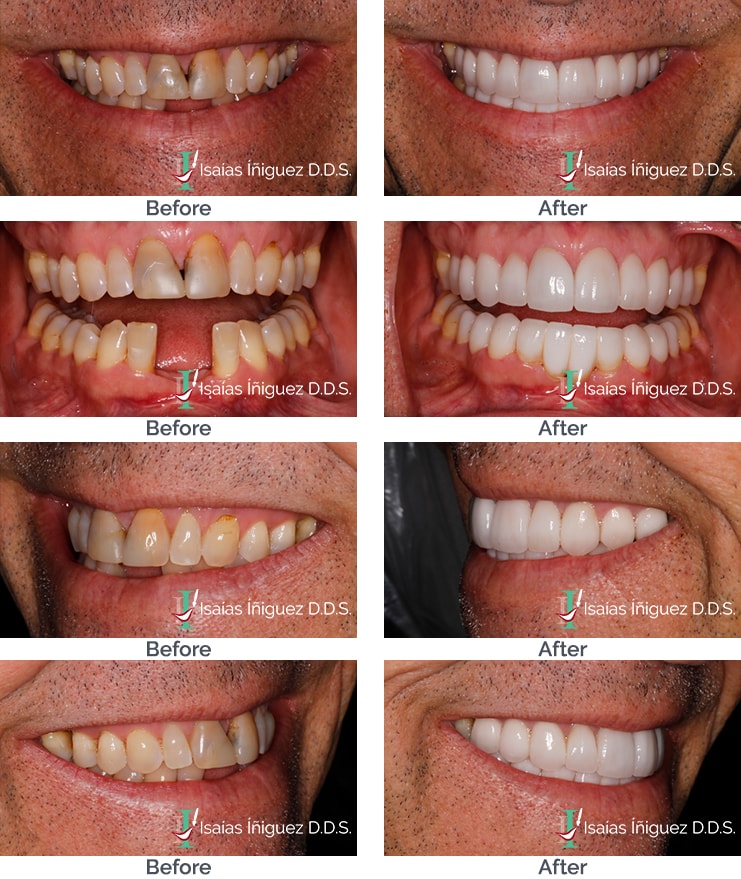 Case 12
Patient Name: George G.
Case 13
Patient Name: Santonio D.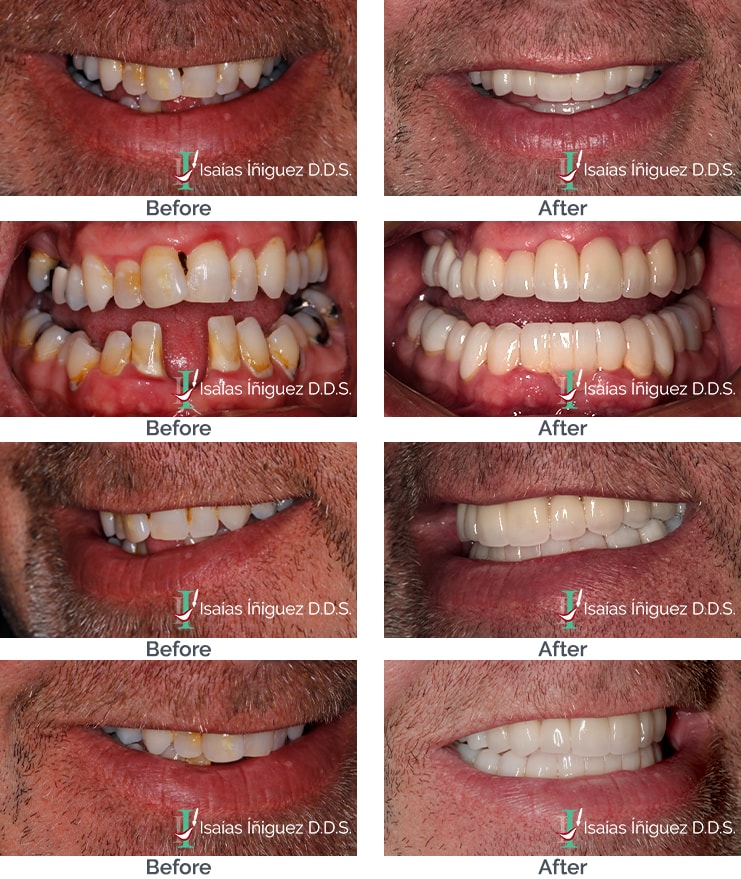 Interested in learning more? Contact our office to connect with a knowledgeable member of our team to discuss the services we provide and schedule a consultation with one of our dentists.