How to Fix a Chipped Tooth

A chipped tooth can change the appearance of your smile and make your tooth more vulnerable to sensitivity, decay, and further damage. At our practice in Los Algodones, Mexico our experienced cosmetic dentists restore chipped teeth in different ways, such as rebuilding cusps with composite resin, all-ceramic crowns, or porcelain veneers. Whether you have one chipped tooth or several, our team has the experience and esthetic skill to provide you with a beautiful, long-lasting smile that looks natural. Unlike dental bonding, the method of tooth repair that uses tooth-colored composite resin, our longer-lasting crowns and veneers are made from durable, biocompatible, metal free, natural-looking materials—including e.max®, feldspathic porcelain, and zirconia. Crowns and veneers made with these types of advanced ceramic material can last for 15 years or more!
The type of restoration that is used to repair your chipped tooth will depend on the degree of tooth damage you have sustained, the health of the tooth, and your personal preference. While a porcelain veneer is a thin shell of ceramic material that covers the front side of an anterior tooth to conceal the chip, a crown is designed to fit over the entire tooth (following preparation) to restore the full tooth structure and strength. Both options can be shade matched to blend appropriately with surrounding teeth. Typically, crowns are used to repair teeth where the majority of the structure is badly chipped/broken or teeth that have additional problems with decay. A crown provides protection for the vulnerable remaining portion of the tooth and rebuilds tooth structure for proper function and bite. In contrast, porcelain veneers are usually preferred to achieve cosmetic improvement of relatively healthy teeth with minor to moderately sized chips and fine cracks.
If you have a chipped tooth and are looking for a high-quality cosmetic dentist to repair it, we encourage you to contact our practice and schedule an appointment. During your consultation, your cosmetic dentist can examine your tooth/teeth and develop a customized treatment plan to repair the health and beauty of your smile. He or she will explain every step of the process so that you are fully informed about the benefits of their approach and what to expect.
What Causes Snoring?
»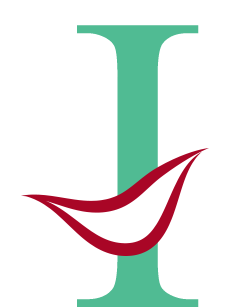 Isaías Íñiguez D.D.S.
COSMETIC DENTAL TEAM
Defining Superior Dentistry