How to Choose the Best Dentist for You in Los Algodones, Mexico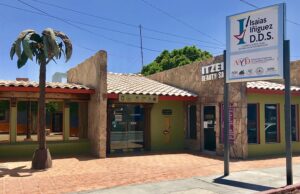 With so many dentists to choose from in Los Algodones, Mexico—widely known as the "dental capital of the world"—the process of selecting a high-quality dentist who offers affordable pricing and superior results can feel overwhelming. The majority of our patients start looking for a dentist with internet research and by asking friends for recommendations. To assist you in your efforts to find the best dentist in Los Algodones, our team has provided some helpful tips and guidelines you can refer to:
When you find a practice or dentist you are interested in—either through a referral from a friend or family member or via the internet—we suggest calling the practice to get as much information as you can. This includes questions about the procedure(s) you are interested in, the dentists' training and experience, and how the practice operates. Practices you consider should welcome your inquiries and provide you with thorough answers that help you feel well-informed, confident, supported, and at ease.
If pricing and dental costs are among your primary concerns, you may ask for a rough estimate for how much your treatment should cost based on a discussion of your needs. No practices should present an exact quote for care without first examining you, reviewing your diagnostic results in person, and developing a custom treatment plan. We recommend being wary of practices that promise the "lowest prices" in Los Algodones, as extremely low prices can often indicate lower-quality care, materials, and results. The best practices make an effort to balance economical pricing while still focusing on quality personalized care, advanced technology, long-lasting materials, custom-crafted restorations, natural-looking esthetics, optimal oral health, and longevity of results.
Make sure any practice you choose provides a thorough assessment using advanced diagnostic technology. These state-of-the-art systems can help detect any and all oral health issues and develop a customized treatment plan suited to your unique needs, goal, and budget.
The safety and comfort of all patients should be a top concern for any practice you are considering. Ask about how the team works to ensure a safe environment, comfortable treatment, and an all-around enjoyable experience for each patient. If sedation options are offered, inquire about the dentists' level of certification and the monitoring practices that are in place to keep patients safe.
High-quality, custom-made restorations are a hallmark of great dentistry. Ask the practice which dental labs and ceramists they work with and why. Reputable practices will have established relationships with top-quality labs who consistently deliver a reliable product.
Finally, visit the practice before committing to treatment. Make sure you feel safe, comfortable, and confident both in the facility and with the dentists. Don't be afraid to decline treatment if something doesn't feel right to you. 
We want you to feel confident about choosing a dentist in Mexico. As always, the team at our practice in Los Algodones, Mexico is available to answer any and all questions you may have—helping you feel comfortable with selecting our dentists for your care is one of our top priorities. We take pride in the fact that we offer superior dental treatment that is comparable in every way to premium dental care available in the United States. We can also reliably claim that our dentists are some of the best in Los Algodones! Dr. Isaías Íñiguez is the only accredited member of the prestigious American Academy of Cosmetic Dentistry (AACD) in Mexico, while the rest of our lead dentists are also active members in the AACD or American Academy of Implant Dentistry (AAID).
To start your journey to a healthier, more beautiful smile, we welcome you to contact our practice! Our website also provides comprehensive information about our dentists, the dental treatments we perform, pricing, and more.
Cosmetic Dentist Says It Is Still Safe to Visit Mexico for Dental Work
»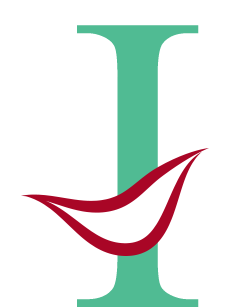 Isaías Íñiguez D.D.S.
COSMETIC DENTAL TEAM
Defining Superior Dentistry