Dental Implants vs. Dentures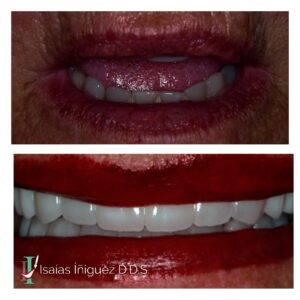 In the past, the standard solution for replacing missing teeth were dentures, which are still a viable option. Today, with advancements in restorative dental care, dental implants and implant-supported dentures offer excellent alternatives for the ideal candidate. Our dentists here at the practice of Isaías Íñiguez, DDS proudly offer both of these effective treatment options.
The information below can give you an idea of the basic differences between dental implants and dentures. Once you are examined during your initial appointment, our dentist can determine which treatment is best for your needs and goals.
Dental Implants
Generally considered to be a significant upgrade over conventional dentures, dental implants are capable of mimicking the function and appearance of natural teeth. An implant is anchored through the gums and onto the jawbone, where it can gradually fuse with the bone to become a part of the mouth. This allows the implant to replicate the structural stability and functionality of the original tooth. The implant is topped with a custom dental crown to provide a natural-looking tooth that fits comfortably and securely, basically making it indistinguishable from an original tooth. Unlike traditional dentures, dental implants do not require adhesives or putties to avoid movement and slippage along the gums. They can be used to replace a single missing tooth or multiple missing teeth, and maintaining them does not typically require anything other than regular cleanings with your dentist along with daily brushing and flossing. With that in mind, patients must have adequate bone density in the area where teeth are missing to successfully accommodate the implants. If this is not the case, an alternative teeth replacement option may be recommended.
Dentures
Dentures are custom-designed dental prostheses that can be a good solution for patients with multiple missing teeth or full rows of missing teeth. For many individuals, they remain an effective solution for teeth replacement; however, they do have some drawbacks. Ill-fitting dentures that are not fixed in place usually require a dental paste or other form of adhesive to remain secure on the gums. Otherwise, they can slip and cause irritation, speaking and chewing difficulties, and other concerns. Patients may also need to adjust their diet while wearing certain types of conventional dentures, and that is often not necessary with dental implants. Our practice offers a hybrid version of dentures called implant-supported dentures, which combines dental implants with a denture prosthesis. This option may be a good alternative for patients with full rows of missing teeth, as it only uses a select number of dental implants to secure a full denture, virtually eliminating the need for adhesives to keep the denture securely in place.
Ultimately, patients now have several options from which to choose when considering ways to replace missing teeth. If you would like to learn more about dental implants and other treatments that can restore the health, function, and appearance of your teeth, please contact our practice today!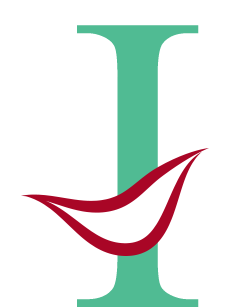 Isaías Íñiguez D.D.S.
COSMETIC DENTAL TEAM
Defining Superior Dentistry