Is it Safe to Go to the Dentist?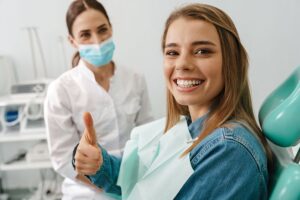 Research performed by the Massachusetts Institute of Technology (MIT) has shown that the dentist's office is actually one of the safest places to go during the COVID-19/coronavirus pandemic (read the full study here). You may ask—"what makes the dentist's office so low-risk in a comparison of other locations I might need to go?" The answer is that the dental field has long abided by stringent health and sterilization guidelines to protect both staff and patients from harmful pathogens. When COVID-19 became a concern in 2020 and before re-opening our Los Algodones dental practice, we committed to ramping up our existing safety practices, ensuring adherence to CDC guidelines, and following new practices adopted by top U.S. dental offices.
To further promote the safety of our patients who travel to our office, our entire staff at our practice wears personal protective equipment and all members of our team are fully vaccinated. While different regions throughout the U.S. have lifted mask mandates for certain activities, we continue to ask our patients to wear their mask at all times and socially distance themselves from other patients. With our two indoor waiting rooms and an outdoor waiting room, we are able to effectively abide by proper socially distancing guidelines for doctor's offices. 
For those traveling to our practice from the U.S., the hours at the U.S. Border crossing in Andrade, CA, have returned to their regular hours of operation from 6 a.m. to 10 p.m. PST. During your interaction with Border Patrol personnel upon leaving and returning, it is unlikely that you will be asked to show proof of a vaccination card or be required to have your temperature taken. For those who are worried about the drive to and from our office after receiving dental treatment, our practice offers affordable overnight stays for traveling patients with our two AirBnB options in Yuma, AZ that can accommodate 3-4 guests. Additionally, patients arriving by plane can enjoy our transportation services to and from the airport.
We previously published a blog that details all of the infection control, sanitation, and additional safety measures we have in place at our practice to protect against COVID-19 transmission, which include:
Instrument sterilization
Office and room disinfection
Hand sanitation
PPE for all
Health pre-screening questionnaires via text
Blood oxygen level and temperature checks
Social distancing protocols
All of these guidelines and activities help us maintain a clean and functional office and healthy, happy patients! Our team of experienced dentists understand that dental care is an essential service that is key for maintaining both good oral and full body health—we want you to feel safe and protected anytime you enter our office for the care you need. We assure you that you can find the same level of safety and cleanliness in our Los Algodones office that you would find in the US, as well as the same high-quality, affordable dental care we are known for.
If you have questions about safety or want to learn more about how we protect our patients and team, we encourage you to contact our office! Our friendly, knowledgeable staff members are happy to explain the extraordinary lengths we go to to prioritize your health.
Editor's note: The original version of this post was published on June 29, 2021.
COVID-19 Safety Protocols
»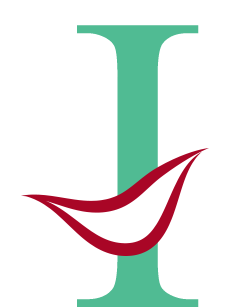 Isaías Íñiguez D.D.S.
COSMETIC DENTAL TEAM
Defining Superior Dentistry