COVID-19 Safety Protocols
Infection control and sanitation have always been top priorities for our practice.
What We've Always Done
Sterilized Instruments
We sterilize any and all dental instruments after use, or after the sterile seal has been broken. We use FDA-approved sterilizers for all our instruments, and if an instrument is unable to be sterilized, we dispose of it properly after a single use.
We Disinfect
We use EPA-registered disinfectants to clean our entire office. We have always used these disinfectants to clean every surface touched during a procedure between every patient.
Ventilation Systems
We have always had ventilation systems that help remove particles from the air and help circulate air flow throughout our offices.
Hand Sanitation
We have hand sinks and hand sanitizer available to patients throughout our office.
New Measures
We have always gone the extra mile when it comes to keeping our office sparkling clean! We now have taken our cleaning and infection control measures even further with new protocols!
PPE for You & Us
PPE has and remains to be mandatory for all procedures in our office. In addition to wearing face masks and gloves like we normally do, we will now also be wearing face shields, scrub caps and disposable protective gowns. You may also notice our front team members and office staff also wearing PPE; this is to ensure the safety of anyone who enters the office.
Pre-Screening Text Message
Once you schedule your appointment, you will get a text message with a brief Health questionnaire. If you have a positive answer to any of these questions, we will call you to follow up.
Pulse Oximeter & Temperature Checks
All team members will have their temperature and oxygen levels checked and will be asked a few screening questions before starting their workday. When you arrive we will also need to check your oxygen levels and temperature and ask you questions as well. We may need to reschedule your appointment in the event of a fever or any positive answers to the screening questions. We are doing this to play it safe and ensure your safety and the safety of others.
Patient Room Disinfecting
We have always followed strict disinfecting protocols but we have increased these even more. Instead of just sanitizing and disinfecting our patient rooms between patients, you may notice the plastic barriers covering most surfaces. These barriers are removed and properly disposed of after each patient, and before putting on a new one, everything in the patient room is sanitized and disinfected using EPA-registered disinfectant.
Office Disinfecting
We are sanitizing and disinfecting any surface a patient may touch in our office on a regular schedule.
Social Distancing
To abide by the current regulations, we have also introduced social distancing measures in all of our offices.
Guest Limit
Only Scheduled patients may come in. We are limiting the number of people in our offices; minors and patients who need assistance are the only exceptions. Please call ahead to let us know.
Strategically Scheduling Appointments
We will be making sure to schedule appointments strategically to limit the amount of people entering and leaving the office at the same time.
Checking In
When you arrive please park and call or text our office to let them know you are here.
Checking Out
When you have finished your appointment, you will go to the front desk where a team member will stand behind plexiglass for check-out. All team members will be wearing the proper PPE. You will then be escorted out of the building; we open all the doors so you don't have to touch any door handles.
How Can You Help
We are doing everything in our power to keep you safe. Here's how you can do your part to keep yourself, other patients, and our team members safe!
PPE
We are requiring anyone who enters our office to wear a facemask. If you do not have one with you, please call the office before entering, and we can provide you with one.
Book Ahead
You are able to book ahead and pre-pay for your appointments before you enter our office. This limits the time you are in the office outside of your allotted appointment time. We will pick you up and drop you back off at the border so you don't have to walk 2 blocks and be approached by vendors.
Top Los Algodones Dentists Discuss Benefits of Dental Tourism & Finding Quality Dentistry
»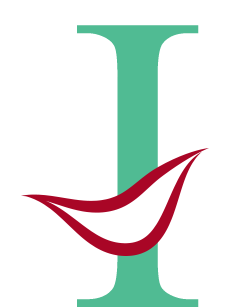 Isaías Íñiguez D.D.S.
COSMETIC DENTAL TEAM
Defining Superior Dentistry