How Americans Get Affordable Dental Care in Mexico
At some point, most people will need dental work. While dental insurance can make routine preventive and diagnostic care more affordable, the out-of-pocket costs for basic and major procedures can often still be quite expensive. To challenge these prices, many Americans have chosen to migrate south towards Los Algodones, Mexico for their dental care needs. Labor, real estate, and malpractice costs are low in Mexico, enabling dentists to maintain lower prices, which can save some patients thousands of dollars on dental treatments. The practice of Dr. Isaías Íñiguez exemplifies the value available to traveling patients. Dr. Iñiguez is an experienced cosmetic dentist based in Los Algodones, Mexico offering a wide range of high-quality dental services. He is the only dentist in Mexico to be accredited by the American Academy of Cosmetic Dentistry (AACD), and his goal is to run a reliable and ethical dental practice that provides healthy, functional, long-lasting, and natural-looking results at a price patients can afford.
Before committing to the most affordable practice available south of the Mexican border, it is important to first do your research and understand which practice best aligns with your dental needs and goals. With so many practices to choose from, it is key that you choose a quality cosmetic dentist in Los Algodones who can provide the following:
Documentation of extensive training, education, and accreditations
High-quality, custom-made dental restorations
Individualized treatment plans fit for patient's needs and goals
Experienced dental staff
Advanced dental technology
Treatment facility equipped for comfort and safety
Professional relationships with quality dental labs in Mexico and the United States
When choosing a cosmetic dentist, whether it be in the United States or Mexico, the deciding factor should not be price, but the overall safety and quality of treatment. Dr. Íñiguez and his team of dentists, four of whom are members of the American Academy of Cosmetic Dentistry (AACD), work hard to ensure the highest standards in dental excellence, cleanliness, and safety so his practice can stand out as a superior choice amongst other practitioners in the area. Once you've found a Mexico-based cosmetic dentist who meets your personal qualifications, you are ready to receive affordable and quality dental care.
If you're interested in learning more about traveling to our practice, we encourage you to contact us today. One of our friendly staff members can answer your questions and help you start your journey to affordable dental care.
Americans Receive Affordable Dental Care in Mexico from AACD-Accredited Dentist
»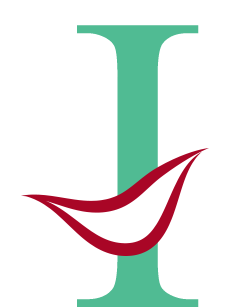 Isaías Íñiguez D.D.S.
COSMETIC DENTAL TEAM
Defining Superior Dentistry