Am I a Candidate for No-Prep/Minimal-Prep Porcelain Veneers?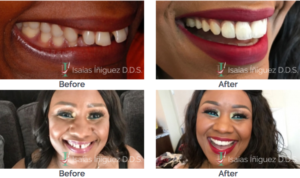 When considering no-prep or minimal-prep porcelain veneers to enhance the appearance of your smile, it is important to understand both the advantages and limitations of these types of veneers. While these very thin styles of porcelain veneers are a popular request among our patients, they are not always the right choice for correcting certain tooth imperfections.
No-prep or minimal-prep porcelain veneers require that very little, if any, of the tooth's natural surface be removed to accommodate the thickness of the veneer. Many individuals who are in the process of considering veneers are often attracted to the no-prep or minimal-prep option for the relative speed and comfort of the procedure, as well as the ability to conserve more of their natural tooth. In some cases, patients believe that the no-prep/minimal-prep veneer procedure is reversible, which in reality it is not true. Though no-prep and minimal-prep veneers do offer some notable benefits, our cosmetic dentists warn that they are not necessarily the best choice for all patients.
Determining the right type of porcelain veneers for a patient is an in-depth process that involves a comprehensive dental evaluation coupled with a discussion about the look he or she would like to achieve with veneers. During the assessment, our cosmetic dentists examine the health, dimensions, shade, alignment, symmetry, and spacing of the teeth, as well as the smile as a whole. Based on their findings, they are able to determine if no-prep/minimal-prep veneers, or a more conventional porcelain veneers procedure, is required for ideal results.
Generally speaking, individuals with misalignment concerns or naturally large/bulky teeth do not make good candidates for no-prep/minimal-prep veneers. These patients usually require a larger portion of the tooth's surface to be removed to create the appearance of a straightened smile or to avoid an unsatisfactory result that makes the teeth appear thick or too large. Candidates for no-prep/minimal-prep veneers typically have small/short teeth, are already missing some of their natural enamel, and/or only desire minimal esthetic changes to the appearance of their teeth (i.e. color change or closing of a gap); however, decisions about candidacy are always made by our cosmetic dentists on a case-by-case basis after a full evaluation.
We try to emphasize to our patients that quality takes time, and there is no practice that can deliver great results with porcelain veneers in a day or two. Our goal is always to achieve the most satisfactory results for the patient, based on their needs and goals, which means having a clear understanding of the health, condition, and precise dimensions of their teeth prior to making treatment recommendations. For the majority of our porcelain veneers patients, the process takes seven to ten days from start to finish, which includes the custom design and fabrication of their veneers by our highly-trained ceramists. When you choose our practice for porcelain veneers or any other procedure, you are choosing superior quality, and you can trust our cosmetic dentists to advise you on the best approach for attaining beautiful, natural-looking, long-lasting results.
If you are interested in improving the appearance of your smile with porcelain veneers, we encourage you to contact our practice to schedule a consultation with one of our experienced cosmetic dentists. Many of our dentists are members of the prestigious American Academy of Cosmetic Dentistry (AACD), an organization that upholds the highest standards in aesthetic dentistry and regularly provides advanced dental education opportunities.
We welcome you to explore our digital image gallery to see before-and-after photos of porcelain veneers patients from our practice.
Why Choose Porcelain Veneers Instead of Teeth Whitening?
»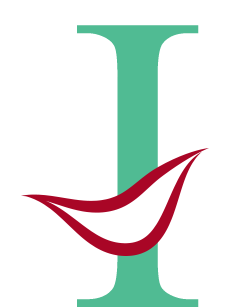 Isaías Íñiguez D.D.S.
COSMETIC DENTAL TEAM
Defining Superior Dentistry